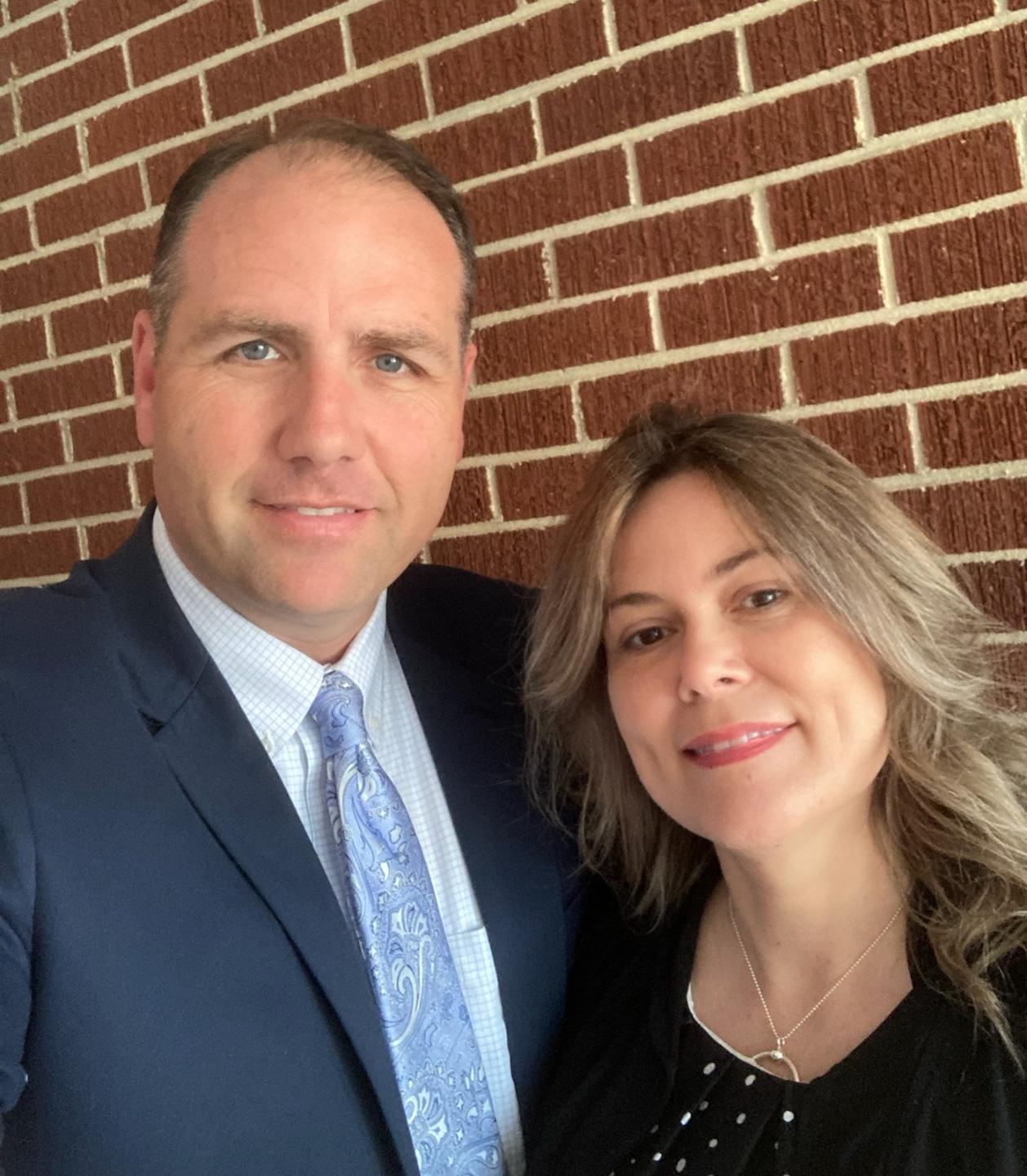 I am Will George the pastor of Oak Grove Baptist Church. Having been born and raised in the Piedmont area we are excited to be able to serve the Lord in a place we consider home. I and my family would like to be the first to extend an invitation for you to visit us at one of our services. We would be honored by your presence. If you are looking for a church home please consider Oak Grove as the church for your family. Allow me to give a brief description of what our church is, is not and also what we'd like to be. We are a small country church, the type church that our grandparents felt comfortable in. We are an old-fashioned, independent, fundamental, Bible-believing, mission-minded Baptist church. We sing the old-fashioned hymns and preach out of the old book and make no apologies for that. While we do have activities and classes for all ages and seek to make it a place where families and all individuals have a place to grow and mature our first concern is the preaching and teaching of God's Word and making that preaching applicable to our lives. The world we live in is ever changing and tends to change in the opposite direction from the LORD, thus, it is ever more needful that we remember the purpose of the church is to win the lost (locally and beyond), and teach both new and mature saints how to live lives that would be pleasing to the LORD JESUS CHRIST. We seek to fulfill the great commission and to facilitate that objective we have multiple outreach ministry and soul winning efforts each week for all to participate in. Please feel free to contact us with any questions you may have.
Acts 20:21 Testifying both to the Jews, and also to the Greeks, repentance toward God, and faith toward our Lord Jesus Christ.
Hebrews 10:25 Not forsaking the assembling of ourselves together, as the manner of
some is; but exhorting one another: and so much the more, as ye see the day
approaching.